ConservArt Associates, Inc. is a fine art conservation studio, providing conservation services for paintings and murals. We offer services to individual collectors as well as museums and institutions that do not have in-house conservation facilities. The ideal goal is to bring back a damaged work of art to a level of aesthetic integrity with minimal intervention and maximum reversibility.
We believe every client is as unique as their art. Each painting is examined carefully and a full treatment proposal is provided for written approval from the owner before any conservation work is undertaken. A complete treatment report, with before and after images is included.
Susanne Friend holds a Masters in Art Conservation from Queen's University, Kingston, Ontario, Canada. She trained at the Istituto Centrale del Restauro, in Rome, Italy; and interned at the Bavarian National Museum, Munich, the National Gallery, and the Los Angeles County Museum of Art. She is a Professional Associate of the American Institute for Conservation of Historic and Artistic Works (AIC) and a member of the board for the Western Association for Art Conservation (WAAC). Susanne grew up in Rome, Italy and Paris, France where she developed an early appreciation for art and architecture. For more information on past projects and experience, please see Susanne's curriculum vitae.
Alyson Souza has worked as an assistant painting conservator since 2002. She holds a degree from The Cooper Union for the Advancement of Science and Art in New York, NY. She has worked on special projects for the Los Angeles County Museum of Art and collaborates with other conservators in the Los Angeles area. Alyson is an established artist and exhibits regularly.
ConservArt Associates, Inc. is active in conservation education, participates in community tours, lectures, and presentations at professional meetings. We also host interns from recognized graduate training programs. Please see Susanne Friend's CV for a list of past publications and presentations.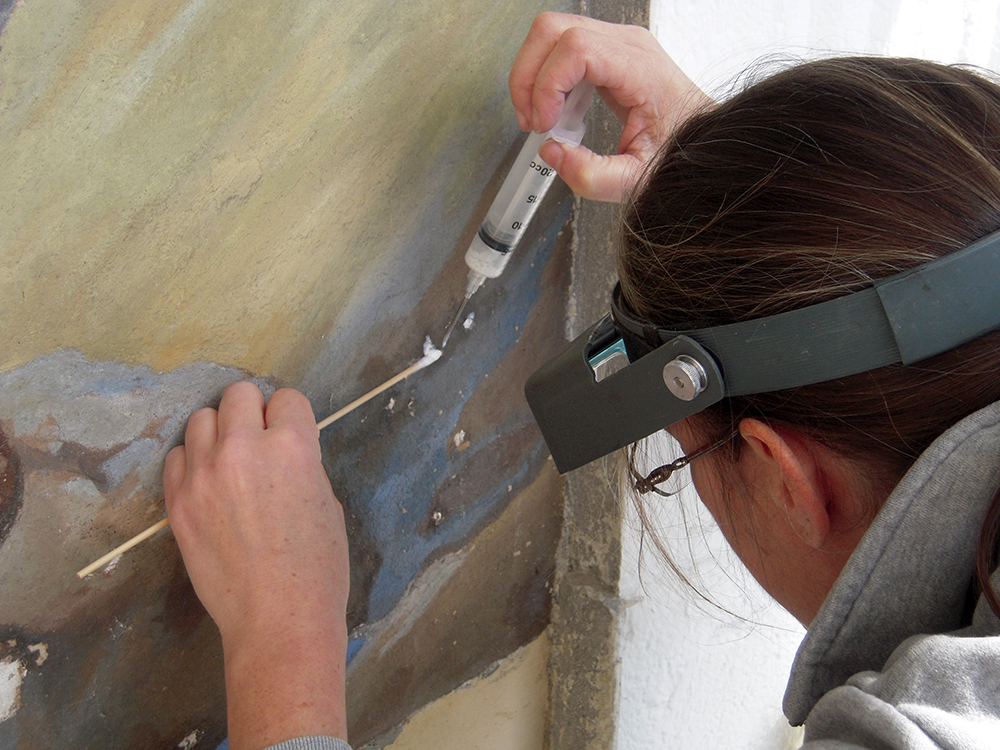 ConservArt Associates, Inc. caters to a wide range of clients,
from private individuals to public institutions and museums including:
Christie's
City of Huntington Beach, CA
City of Irvine, CA
City of Las Vegas Arts Commission, NV
City of Long Beach, CA
City of Los Angeles, CA
City of San Diego, CA
Fischer Art Gallery - University of Southern California, Los Angeles, CA
Guggenheim Museum, Las Vegas, NV
Long Beach Museum of Art, Long Beach, CA
National Park Service
Metropolitan Transit Authority Art Collection, Los Angeles, CA
National Cowboy Hall of Fame, Oklahoma City, OK
University of New Mexico at Las Cruces Art Gallery, Las Cruces, NM
William Andrews Clark Memorial Library - University of California at Los Angeles